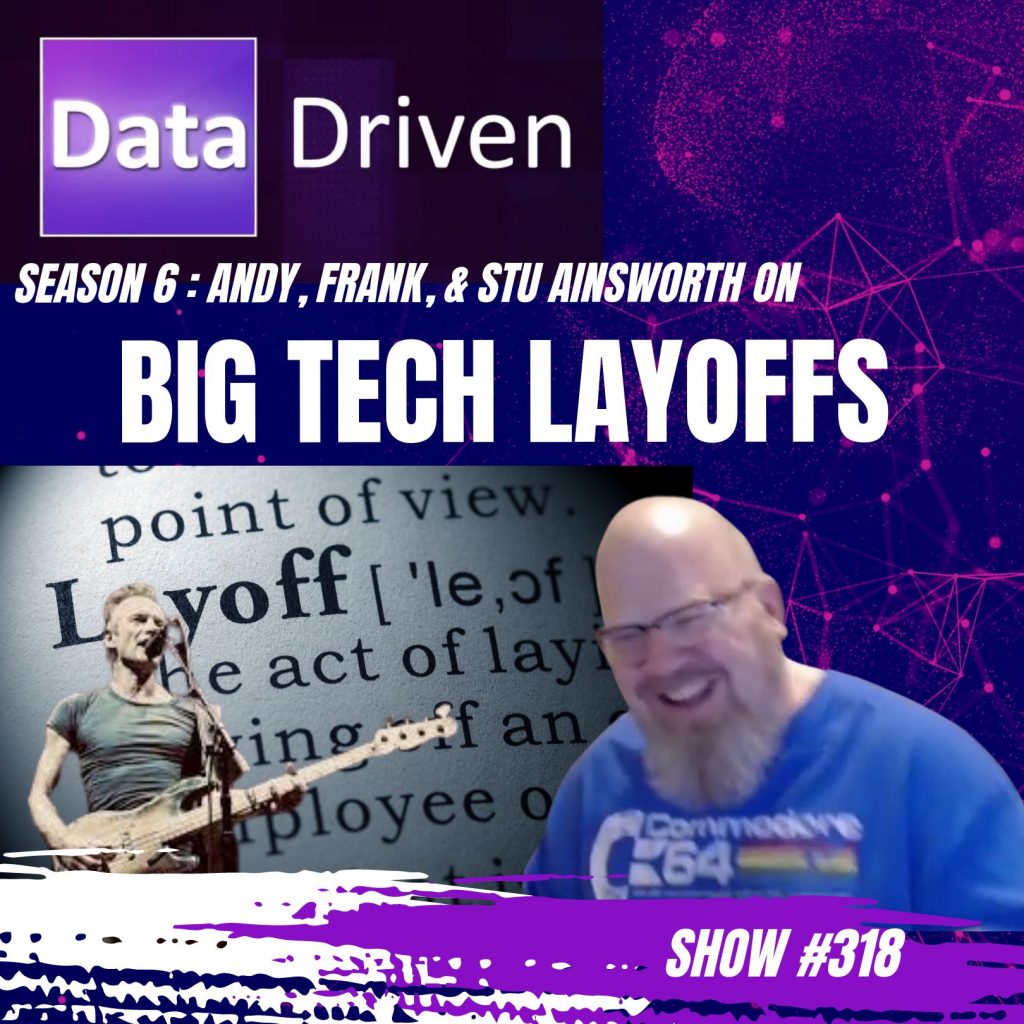 In this livestream, Frank and Andy talk about the recent round of layoffs hitting technology companies.
Stu Ainsworth joins them in an impromptu discussion of layoffs, mental health, and empathy.
Stu, who was previously a guest on the show, was recently laid off from SalesForce. If you're looking for a Site Reliability engineer, then look no further than Stu.
Show notes
Stu's LinkedIn Profile – https://www.linkedin.com/in/stuartainsworth/
OddTodd Day in the Life (Flash Cartoon from 2002) – https://www.youtube.com/watch?v=5dMFM-Jqji0
Sending your resume into Space – https://youtu.be/XC6mzc_uq6k?t=104
10X Rule Summary – https://www.youtube.com/watch?v=vlF0CucyBv8
Claim a free Audio book – www.thedatadrivenbook.com
Private Sting Concert News Story – https://uproxx.com/indie/microsoft-sting-private-concert-layoffs/