*DataPoint* Andy is on the Way to Seattle for PASS 2019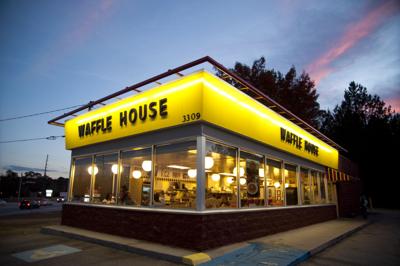 In this Data Point, Andy talks to us outside of a Waffle House in Raleigh about announcements from Ignite and his upcoming trip to the PASS Summit.
Transcript (experimental)
Hey all this is Andy an this is the beginning.
Well, not really. It's kind of in the middle of
my trip to PASS Summit,
2019 looking forward to getting out to Seattle,
catching up with old friends,
making new friends. And we're in my Redgate shirt today
friend of Redgate Awesome company.
Love you guys looking forward to seeing you all too.
And I am in Raleigh.
I am at Waffle House.
No one who knows
me will be surprised by that.
And. I'm going to grab a quick bite to eat
catch the first flight.
And I've gotta connect and of course,
every now and then I Get Lucky and get a
direct flight from
RDU to Seattle but exciting news out of ignite yesterday.
If you didn't get a chance to watch those keynotes.
You can watch him on YouTube.
They're all over such a an the crew dropped a
bunch of announcements about new cool tech coming out very
impressed.
I was very impressed by a lot of what I
saw there.
SQL Azure SQL, DW has been rebranded that was a
big one.
Just looking at this whole approach where they seem to
be using the technology that they built to stack new
technology on Top of it absolutely love that approach.
This is the little individual units of technology are like
design patterns and seeing them put those design patterns together
in these little chunks together.
I liken it to Legos.
And they built the you know the bottom
layers already and now they're building on Top of that
it's pretty cool stuff.
And you know, there's a lot of marketing
mix in their marketing is not a bad thing,
but from a technology standpoint if it does any of
what they said it does it still pretty good leap
forward an I'm sure that it does
it probably does more than they mentioned so as I
head out this morning to breakfast.
I hope all of you are having a
great day. If you can't make it just passed summit.
There's past TV and they'll be showing the key notes
from the past summit,
you can watch the ignite.
Keynotes as well, and it's going to be a neat
week,
Anna in technology, so you'll be good.