*DataPoint* Hurricane #Florence is South of Farmville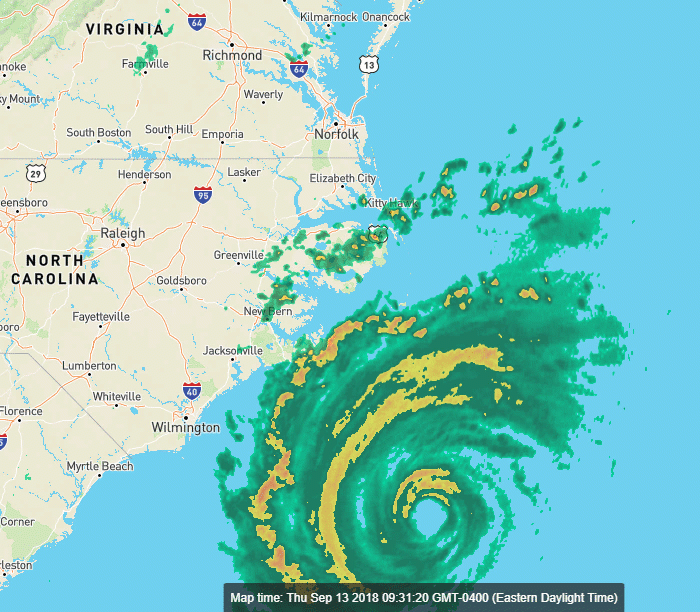 Hurricane #Florence has been making its presence known on the eastern shores of the mid-Atlantic region since the wee hours of this morning (13 Sep 2018). In Farmville, Andy is seeing weather that is being pushed by the storm – not the storm itself.
Update: Andy blogged about the @AndyWeather weather station and how he uses IoT technology to tweet weather data and display it at AndyWeather.com.
In other news, this is Episode #150 and we hit 70,000 downloads earlier today. Thank you listeners! Thank you guests! Yall rock!