Milena Rodban on Geopolitical Risk, Cybersecurity, and Tennis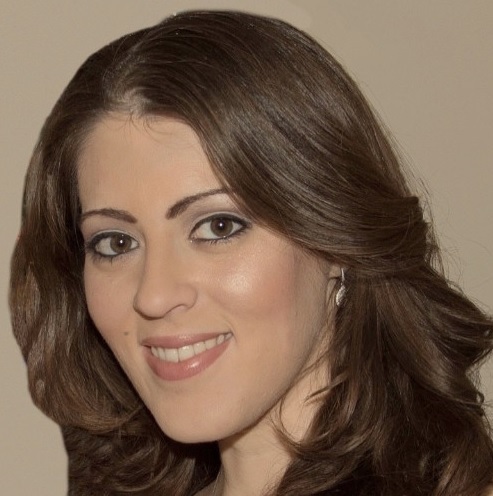 In this episode Frank and Andy talk with Milena Rodban, a Geopolitical Risk Consultant and Simulation Designer, which might be the best job title ever.
Milena discusses the importance of data and the often overlooked security aspects around data, especially when set against the backdrop of complex business and security environments.
Links


Sponsor: Audible.com – Get a free audio book when you sign up for a free trial!
Notable Quotes
Frank and Andy wax rhapsodic about the term "information superhighway." ([00:45])
Andy has been busy working on new releases at DILM Suite. ([01:50])
Frank has been to super-secret conference… ([02:15])
Happy Birthday, Frank! ([03:00])
Our guest, Milena Rodban, is a Geopolitical Risk Consultant and Simulation Designer at VerSprite Security.([03:30])
"Geo-political flux" ([06:20])
An article on the risk posed by Huawei. ([07:00])
Information on the 2018 Atlanta cyber-attack. ([10:15])
Regarding the challenges of identifying Black Swan events using machine learning… ([12:30])
Milena design simulations that surface internal organizational patterns and expose information vectors. ([14:30])
Are bad actors using automation? ([16:30])
What happens when bad actors begin using AI? ([17:10])
Automation reduces the cost / attack. ([17:40])
Milena asks, "Is there a listening device in use?" when she enters a home. ([19:15])
"The same way you would ask a doctor, 'What are the side-effects of this medication?' we should be thinking about the side-effects of introducing this technology into my home." ([20:20])
Frank: "So it's a good time to be a bad guy." Milena: "It's definitely an easy time to be a bad guy." ([24:00])
"We have quite enough history to tell us things that things will go wrong and they will go wrong spectacularly if you're not prepared." ([25:50])
Milena answers: "What's a good first step for organizations and people interested in being more mindful of security?" ([26:00])
Did Milena find this field or did this field find her? ([28:20])
Milena tweeted the hashtag #BanDataTorture for a while.([29:10])
More information about Enigma ([31:30])
On predicting the future from the past… ([32:45])
Lots of admiration for Nassim Nicholas Taleb ([33:33])
Milena mentions The Gray Rhino by Michele Wucker ([33:44])
What's your favorite part of your current gig? ([34:50])
Milena enjoys playing tennis and appreciates IBM's efforts to data mine the sport. ([35:50])
The coolest thing in technology is connecting with others. ([36:10])
"I look forward to the day when I don't feel like I want to throw my laptop out the window!" ([37:15])
Milena enjoys scuba diving. ([38:00])
Learn more about Milena Rodban on LinkedIn and at VerSprite.com. ([38:40])
Milena's writing may be found at her (excellent) website: MilenaRodban.com ([38:45])
For more information about Milena's upcoming book, Geopolitical Flux, follow the Twitter for @Geopolitical Flux. ([38:55])
Milena recommends The Tyranny of Metrics by Jerry Z. Muller. ([39:10])
Milena is currently reading The Leadership Lab by Chris Lewis and Dr. Pippa Malmgren. ([39:30])
Get a free audio book and support DataDriven – visit thedatadrivenbook.com! ([40:30])