Kristen Kehrer on Statistics, Data Poetry, and Dunkies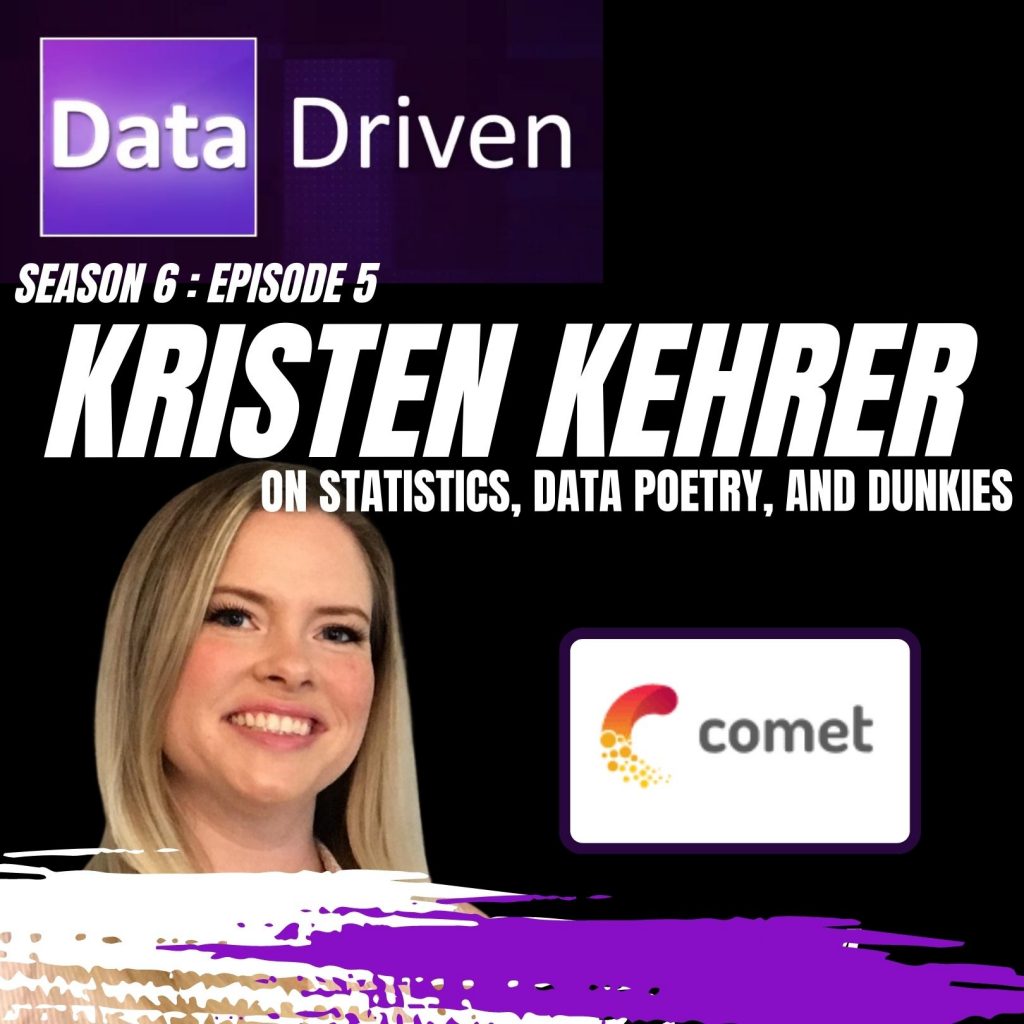 In this episode of Data Driven, Frank interviews Kristen Kehrer, developer advocate at CometML and host of the Cool Data Projects Show.
In case, you're wondering where is Andy. He was unable to make the recording due to a last minute schedule change. The show must go on, after all.
Learn more about CometML
https://www.comet.com/?utm_source=kristen&utm_medium=referral&utm_campaign=online_kristen_2022