Data Science: Seeing the Light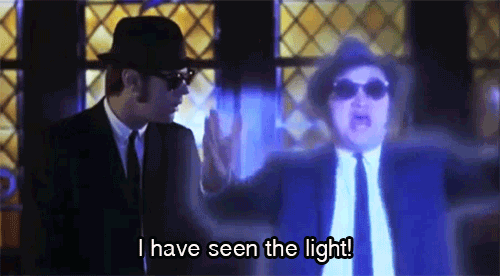 I wrote this article while sitting in a Starbucks at the airport in Houston while waiting for a connecting flight.  It was May 1 and I wanted to mark the anniversary of when I decided to pivot towards Data Science in my career. Originally posted on LinkedIn, I thought I would share it here as well, given it was this event that ignited my passion for Data Science and, ultimately, inspired me to start up the Data Driven podcast.
---
It's been nearly a year since I realized that I have a new passion: Data Science. Long time readers of Frank's World have noticed a distinct shift from UWP/XAML focus to more articles and posts on Machine Learning, Data Science, and Artificial Intelligence.
For many who know me from my days as a Tablet PC MVP, Silverlight Insider, or Windows Champ, this may sound like a drastic change. After all, data people and client dev people rarely interact, let alone switch sides. Developers tend to choose sides: front end or back end. While there is the notion of a "full stack developer," it is a rare creature that enjoys –and is good at– both.
For a while, there as a notion of a Devigner, or a developer with design skills. In my younger days, I had wanted to get into graphic design. However, my parents insisted on getting a an engineering degree. They would have tolerated doctor or lawyer. Clearly, a STEM field was in my future.
However, the way the world unfolded, it turned out that there was a need for software engineers to understand user experience and have an "eye" for design. I've particularly enjoyed making a living out of two of my biggest passions: engineering and graphic design. Building a great system has even more impact when you build a system that people enjoy using and, therefore, use it more to their potential. That was my passion for so many years.
Yet, there was something else I had ignored.
I've always had a fascination with statistics. Perhaps, it has something to do with being a lifelong baseball fan. But, being able to compute and get an idea of an outcome before it happens with math alone seemed like a magical power. This fascination carried me through my hatred of math up until high school. Math, as it is taught, almost guarantees an innumerate population. However, that is a topic for another day.
A year ago today is the day when I took a serious look at the field of Data Science: learning its from the inside out. This was done to get ready for an internal Microsoft event called the "Data Science and Machine Learning Summit." It was billed to be a great way to explore and get into this new and expanding field.
Imagine my delight to find out that a lot of this "new field" rests on top of statistics. In fact, predictive analytics looks an awful lot like predictive statistics. I had found my new passion.
In fact, while attending the conference, I met some amazing people doing interesting things. From decoding brainwaves to help the disabled to fighting fraud, the application of statistics can do almost anything.
One of the entry points into this field was creating data visualizations for members of Congress, foreign dignitaries, and civic leaders around the country. I noticed how their eyes lit up when you can provide them with actionable intelligence and craft a presentation of the raw data that brings to life a real world problem from disparate, abstract chunks of data.
There is a dire need for people with a designer's eye to present findings from data in a meaningful and impactful way. For me, Data Science has it all: a way to use my talents to make the world a better place.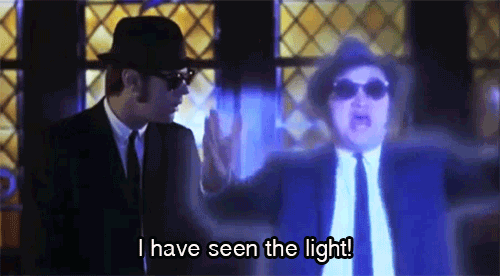 I feel like a monster reincarnation of Jake Elwood: on a mission from God to make the world better. I am Frank La Vigne and I'm a Data Scientist. I am here to help!