*Livestream* Creating a Home Lab, Speaking, and an Upcoming Webinar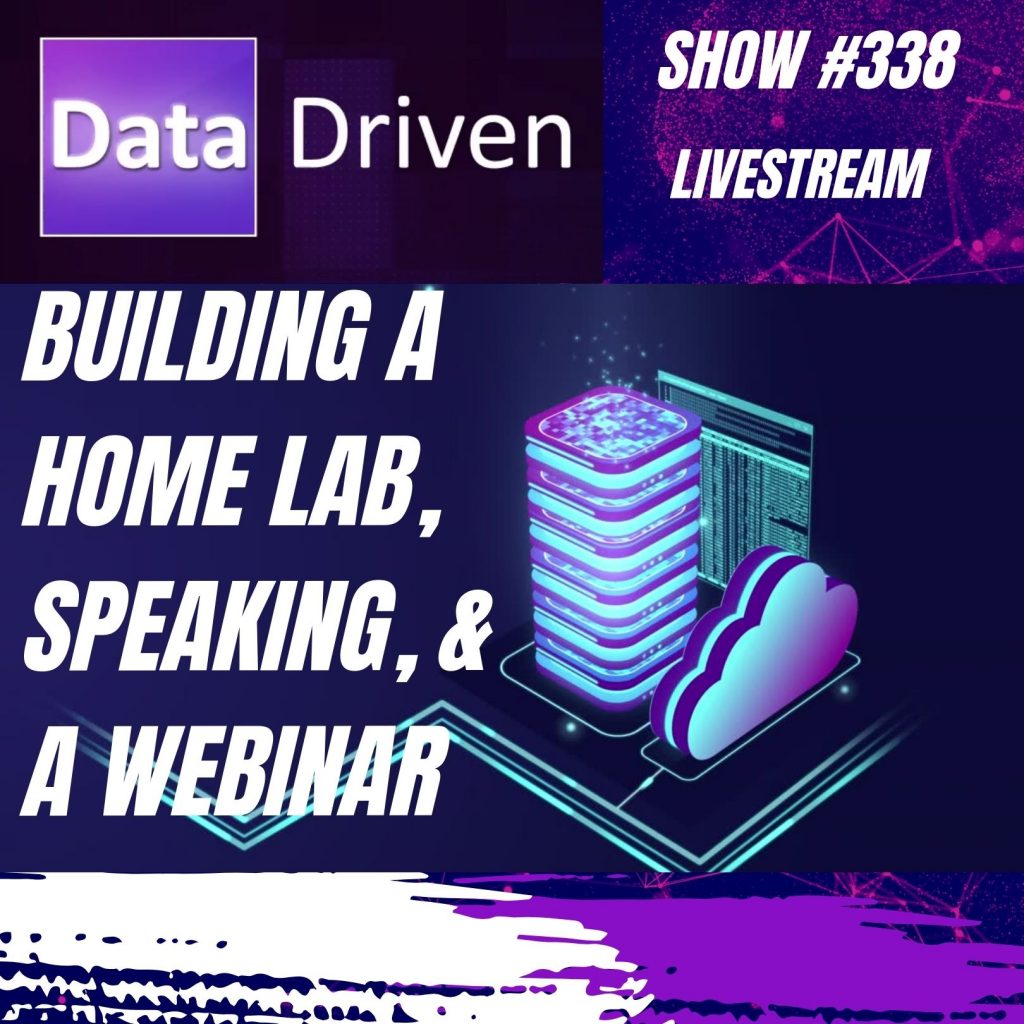 In today's episode, hosts Andy Leonard and Frank La Vigne catch up on their recent activities, including Frank's presentations at the Red Hat Summit Connect. They discuss the event and the focus on AI and government agencies. Frank also shares his experiences with a new product called Ansible Lightspeed with Watson code assist, which is enhancing the use of large language models.
Moving on, Andy and Frank talk about their home lab projects. They both express their excitement for building a powerful system that allows them to explore AI capabilities locally. While Andy's lab is focused on AI, Frank is delving into the world of Red Hat OpenShift and containers to expand his knowledge. They discuss the importance of hands-on learning and the practicality of setting up a home lab.
The conversation takes an interesting turn as they discuss Andy's initial miscalculation with the GPU size and his daughter starting college, leading to budget changes. Frank shares his hardware journey over the past year, including his experience with the Apple Silicon M2 computer and its incredible performance.
Tune in to this episode of "Data Driven" to hear more about the Red Hat Summit, the latest developments in AI, and the adventures of building a home lab. So grab your favorite beverage, sit back, and get ready to dive into the world of data-driven insights!
Links
Red Hat OpenShift AI in Higher Education Webinar https://qrcodes.at/aidata-edu-webinar-oct19
Show Notes
[00:00:45] Red Hat holds an annual summit, usually in Boston, featuring sessions for developers.
[00:05:16] Recounting difficulty using AI engines, but eventually having success. Mistake of underestimating GPU capacity.
[00:07:08] This 8 gig memory is supernatural, like a cool oasis at a conference.
[00:09:48] The text discusses trying different operating systems on an old device, including Fedora and Chrome OS Flex.
[00:15:17] This machine has 96 gigs and can run multiple VMs.
[00:17:12] The author plans to install Hyper V on Windows Server to run multiple Linux VMs, eventually migrating to Red Hat Enterprise Linux. They are waiting for a developer license key.
[00:19:46] The person is setting up a NAS to store and access files from different devices. They currently use OneDrive as a temporary solution.