Rupesh Malpani on on AI, Commerce, and Holograms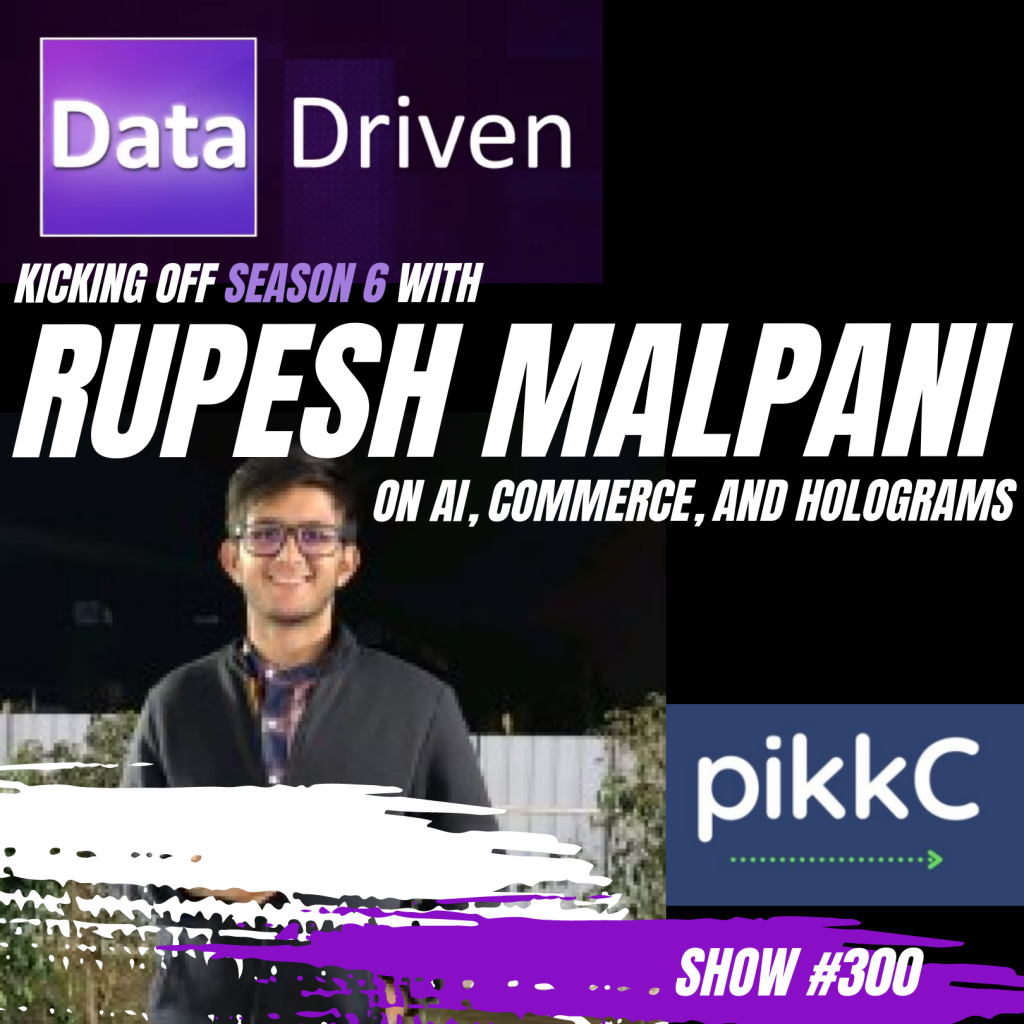 In this 300th episode of Data Driven and the premiere episode of season six, Frank and Andy interview Rupesh Malpani, whom Frank often refers to as the next Steve Jobs.
Listen to this interesting conversation to find out why.
Links
Transcription
The following is AI Generated.